Day 33 Continued-
Day 33 Continued-
Not only did we have a good view of the country-side, we were right in the apex of a decreasing radius curve and got to watch the different bikes and cars negotiate it.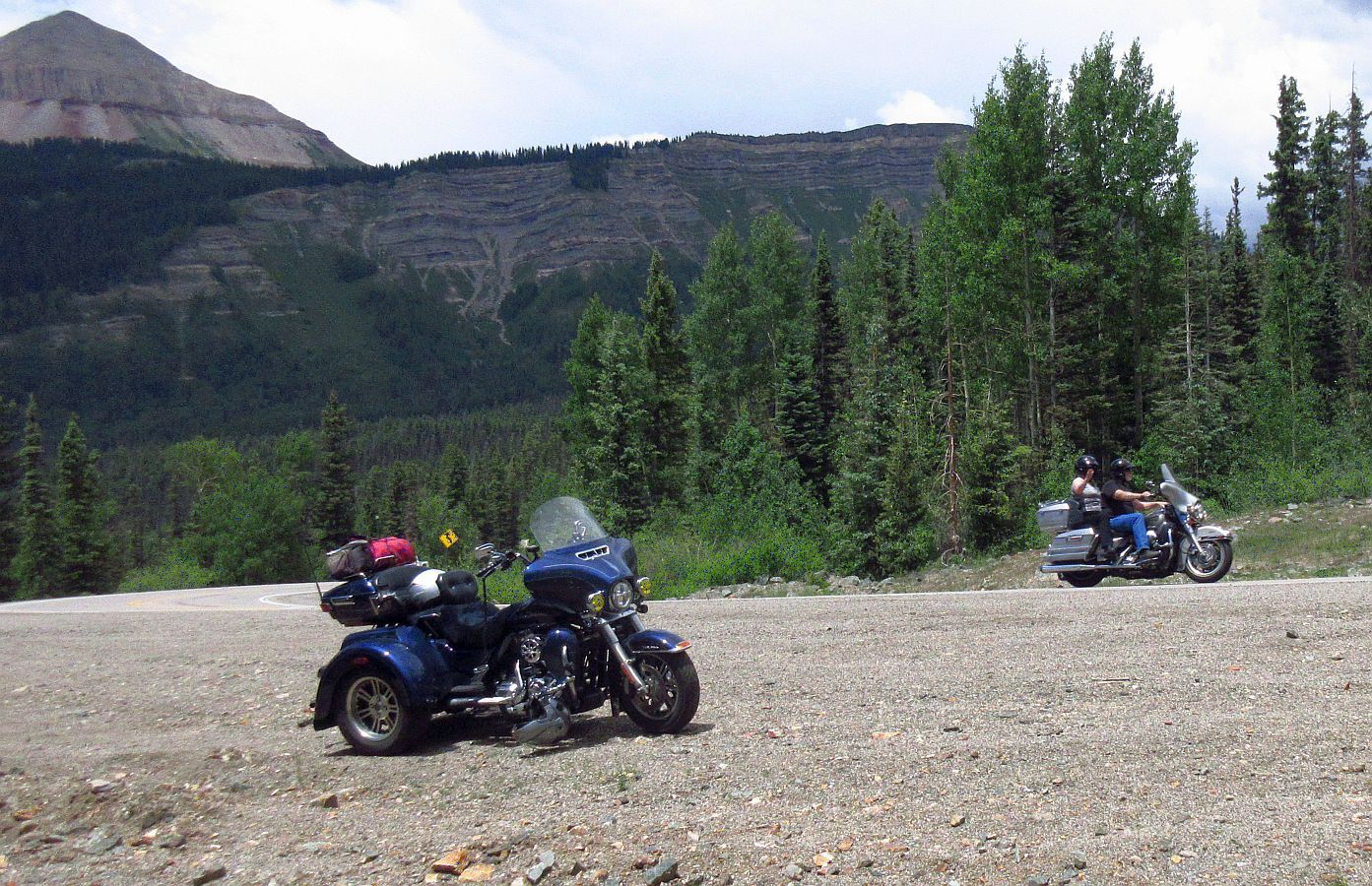 Getting ready to continue on our way.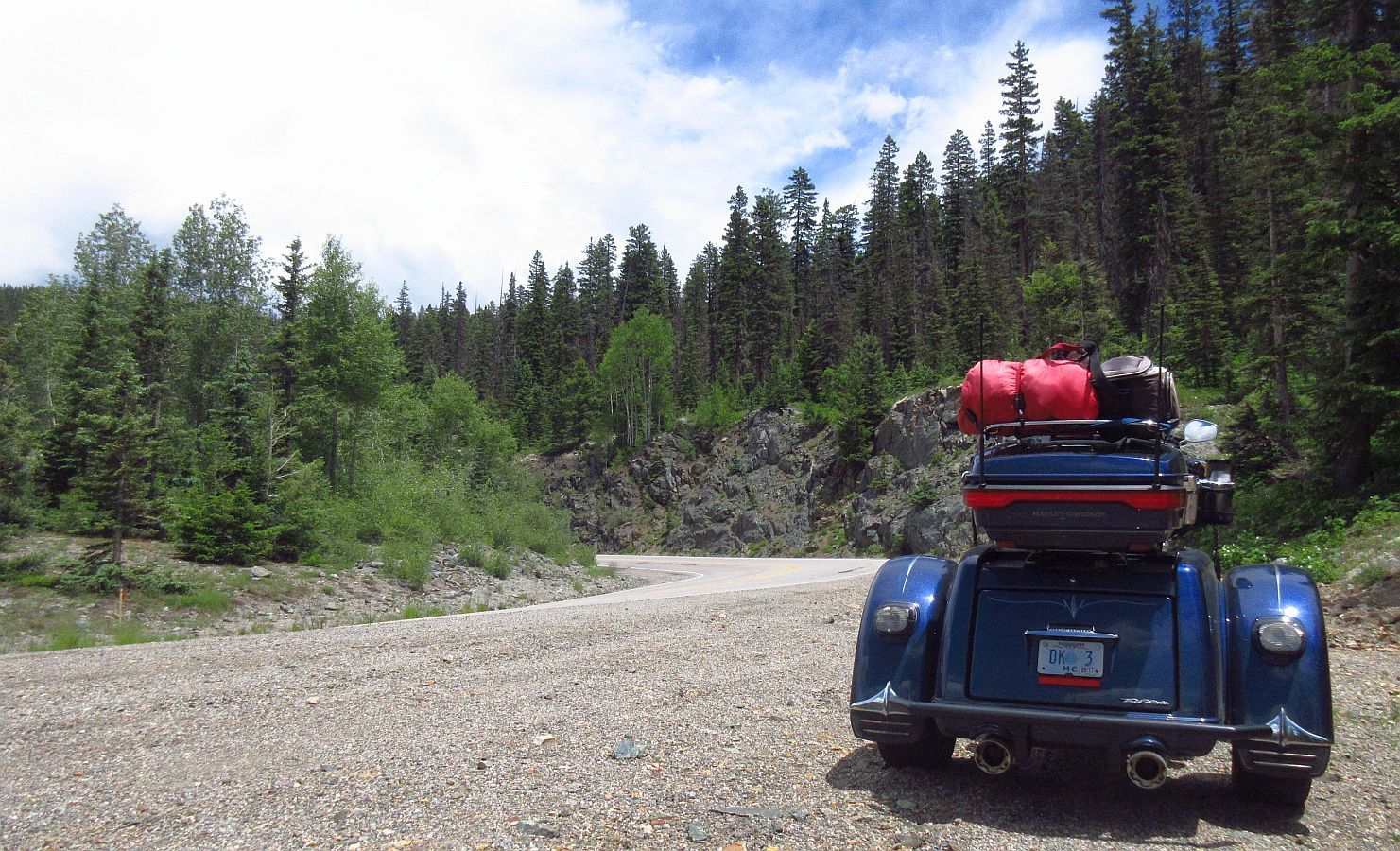 Back rolling...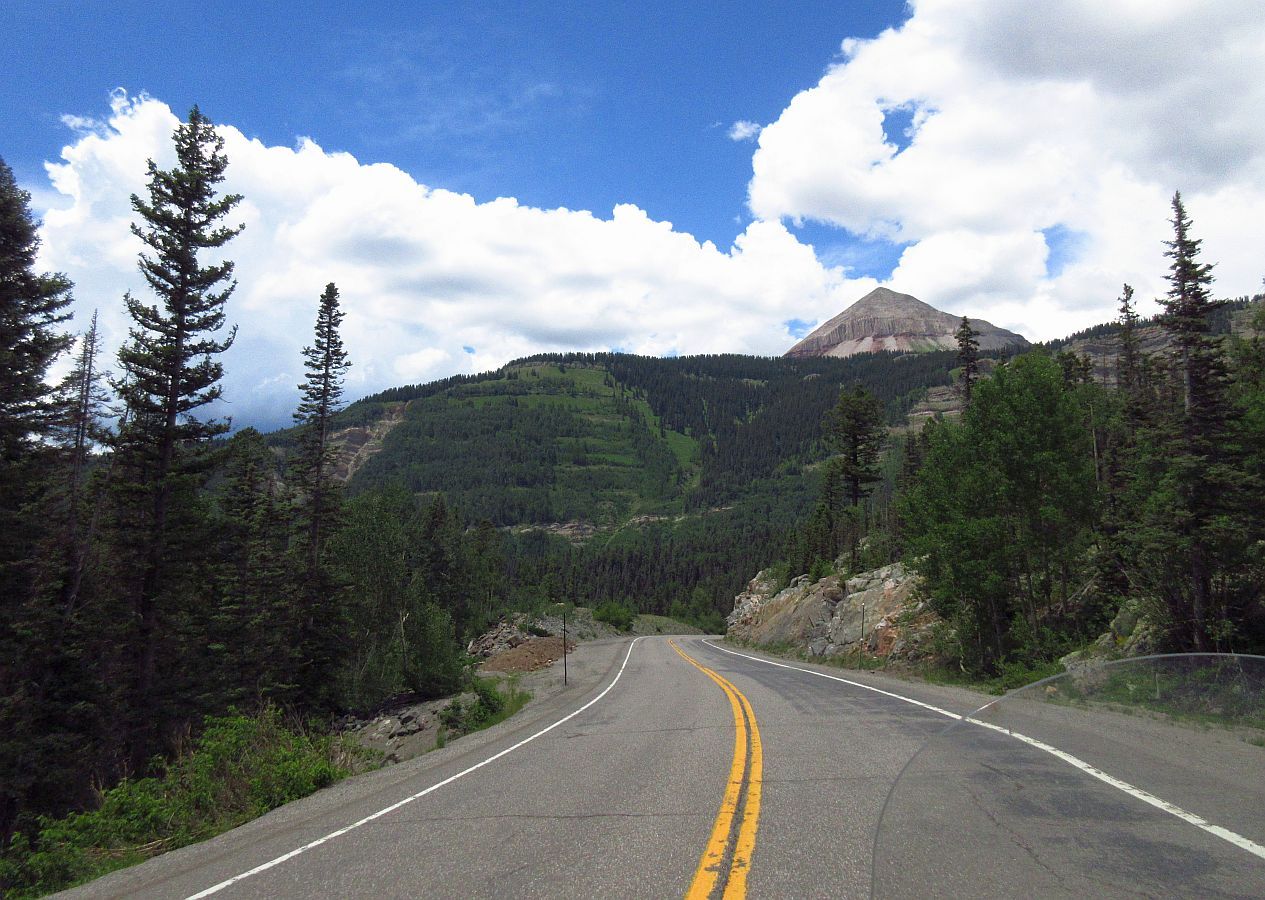 ...more curves and amazing views.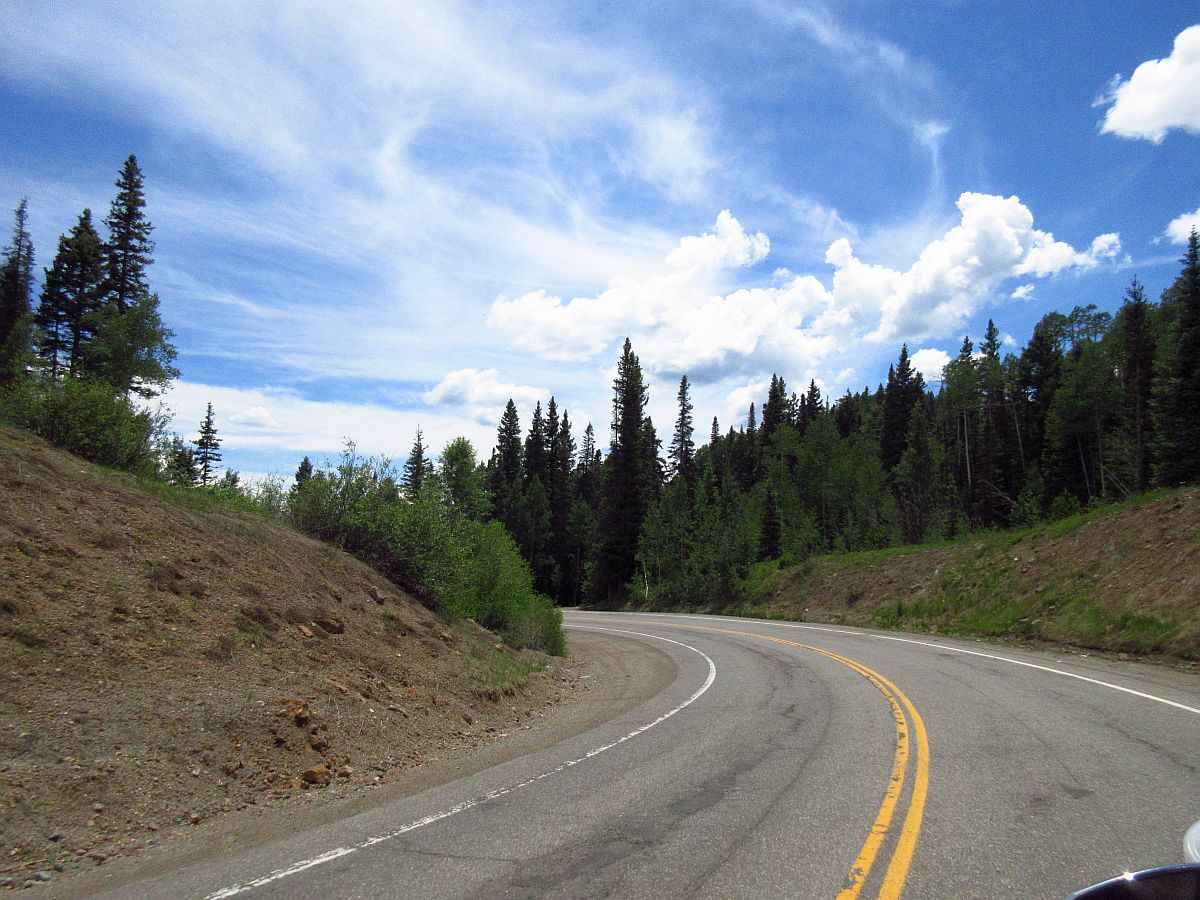 Wow! What a cloud pic!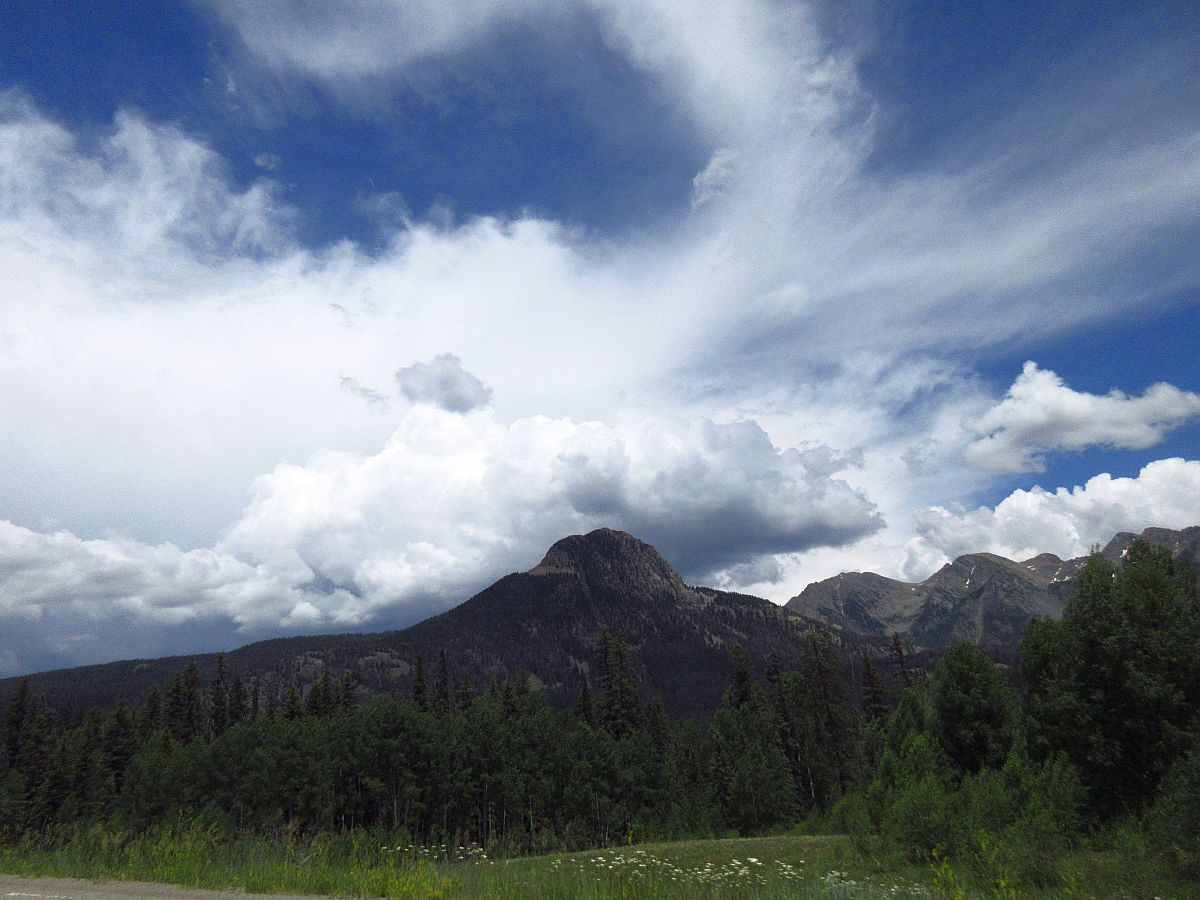 Getting close to Durango...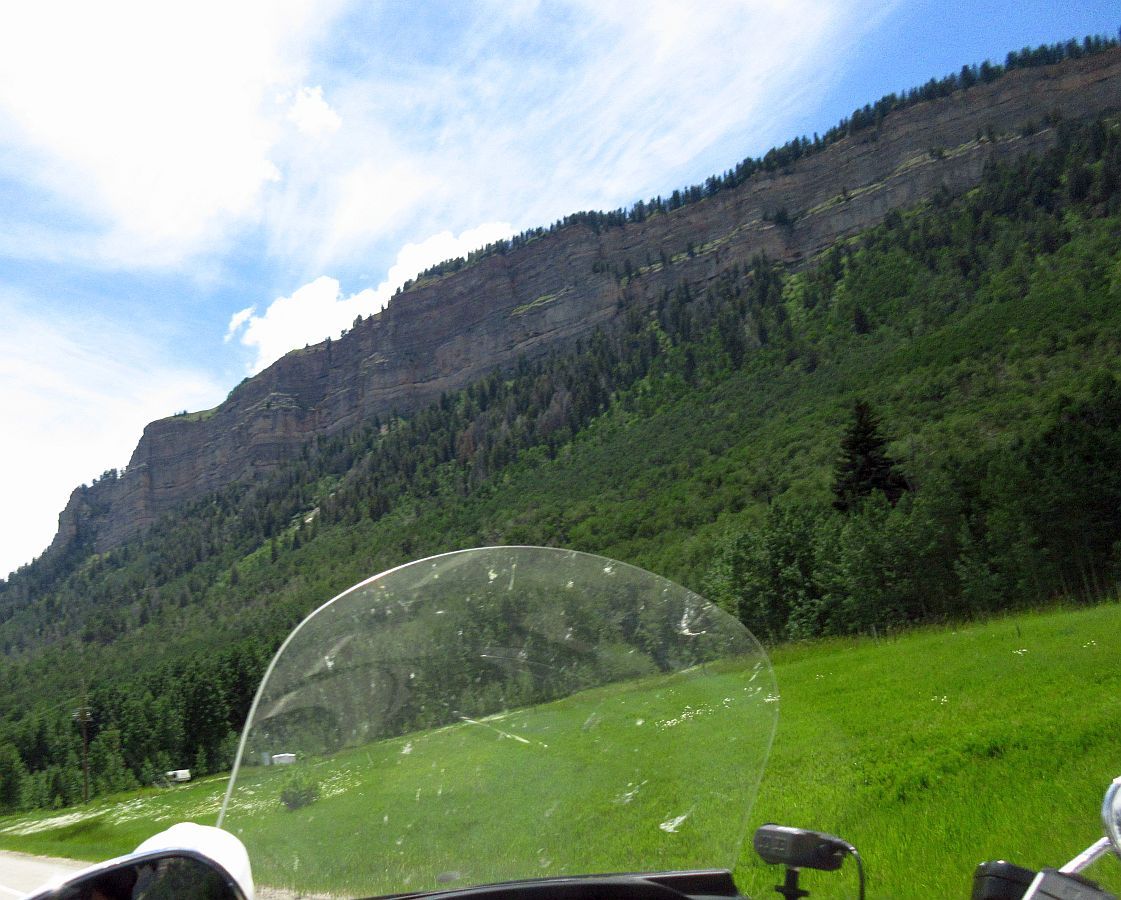 ...passing thru Durango.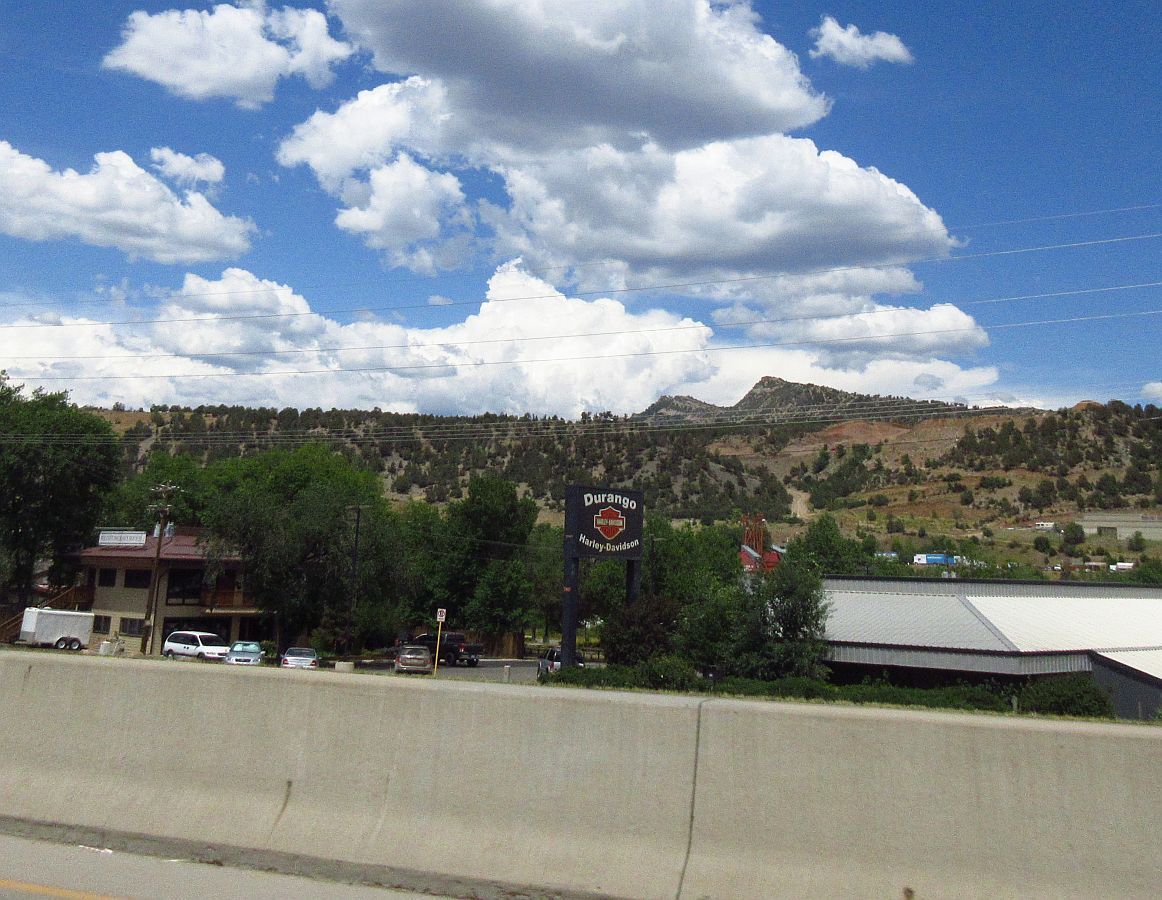 When we got to Durango we turned east, a bit down the road we saw rain off to the right...
...but none ahead of us.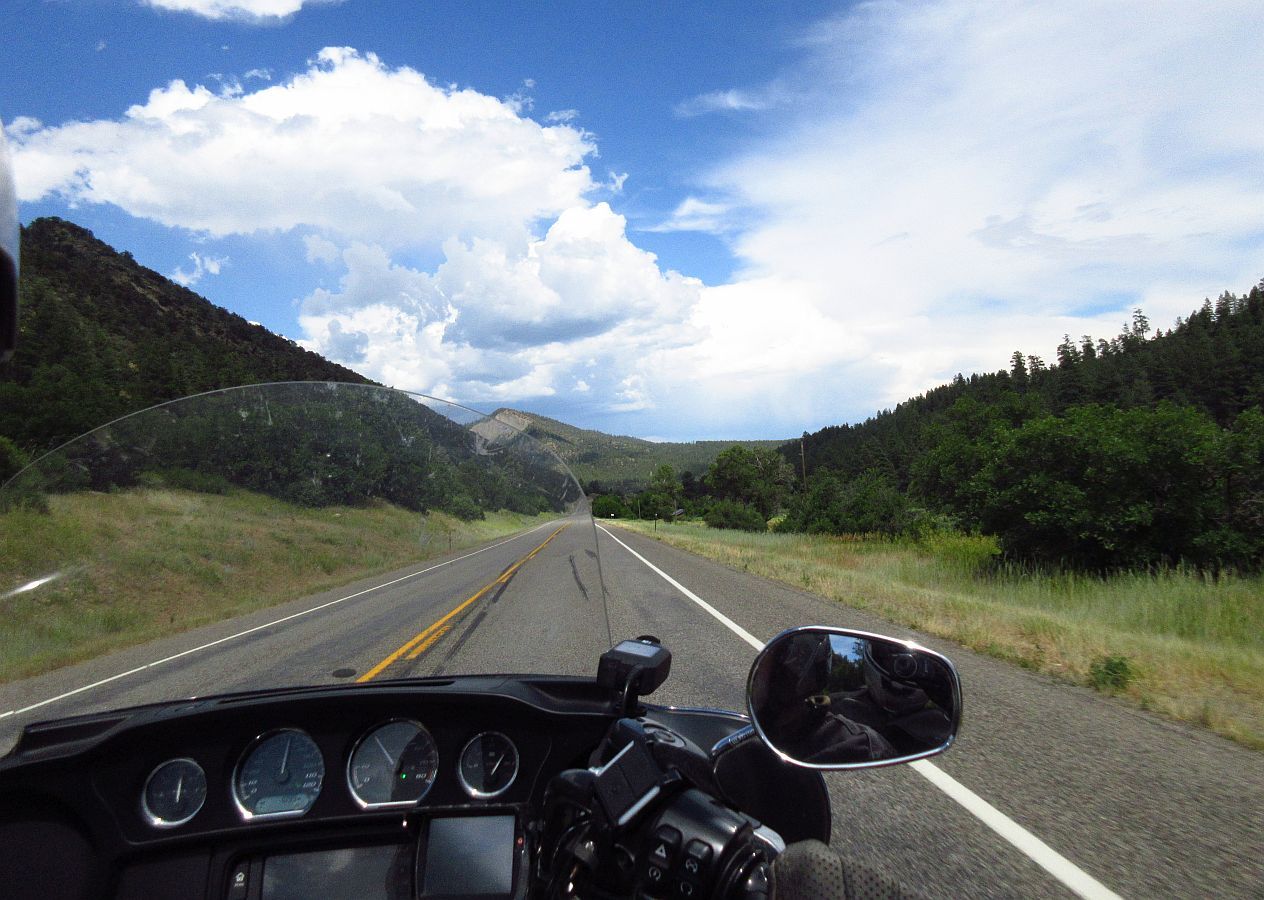 After an hour of mostly easterly travel, that changed!
More on this amazing Day 33 of riding coming soon.