Day 26- Part III Continued
Day 26- Part III Continued
Fellow Travelers-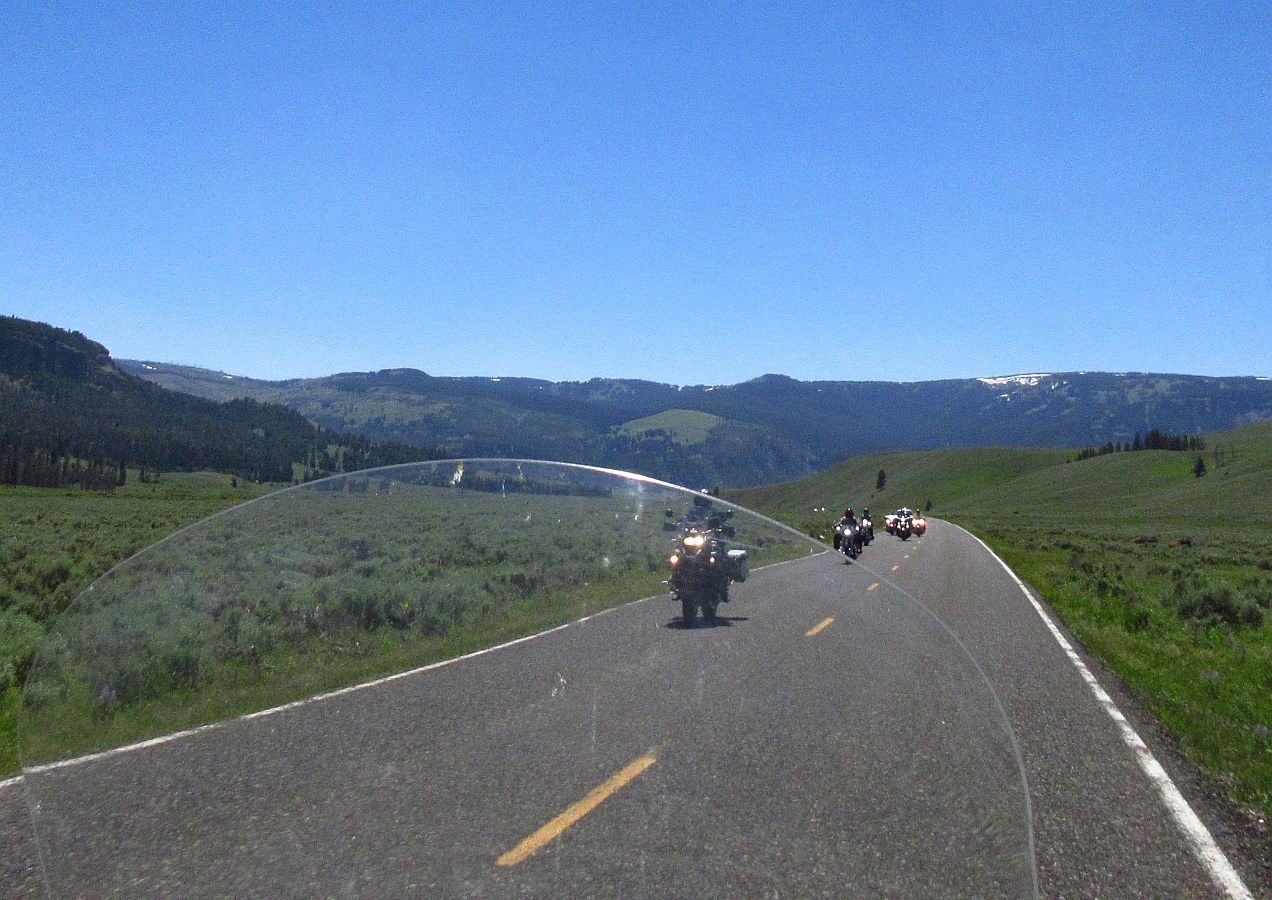 We saw hundreds of bison. Some were close...
...some were crossing a stream, but most were quite a ways from the road.
Cloud pic!
Fellow travelers that we followed for quite a while...
...right into a traffic jam. It took about 30 minutes to go half a mile. Everyone was stopped...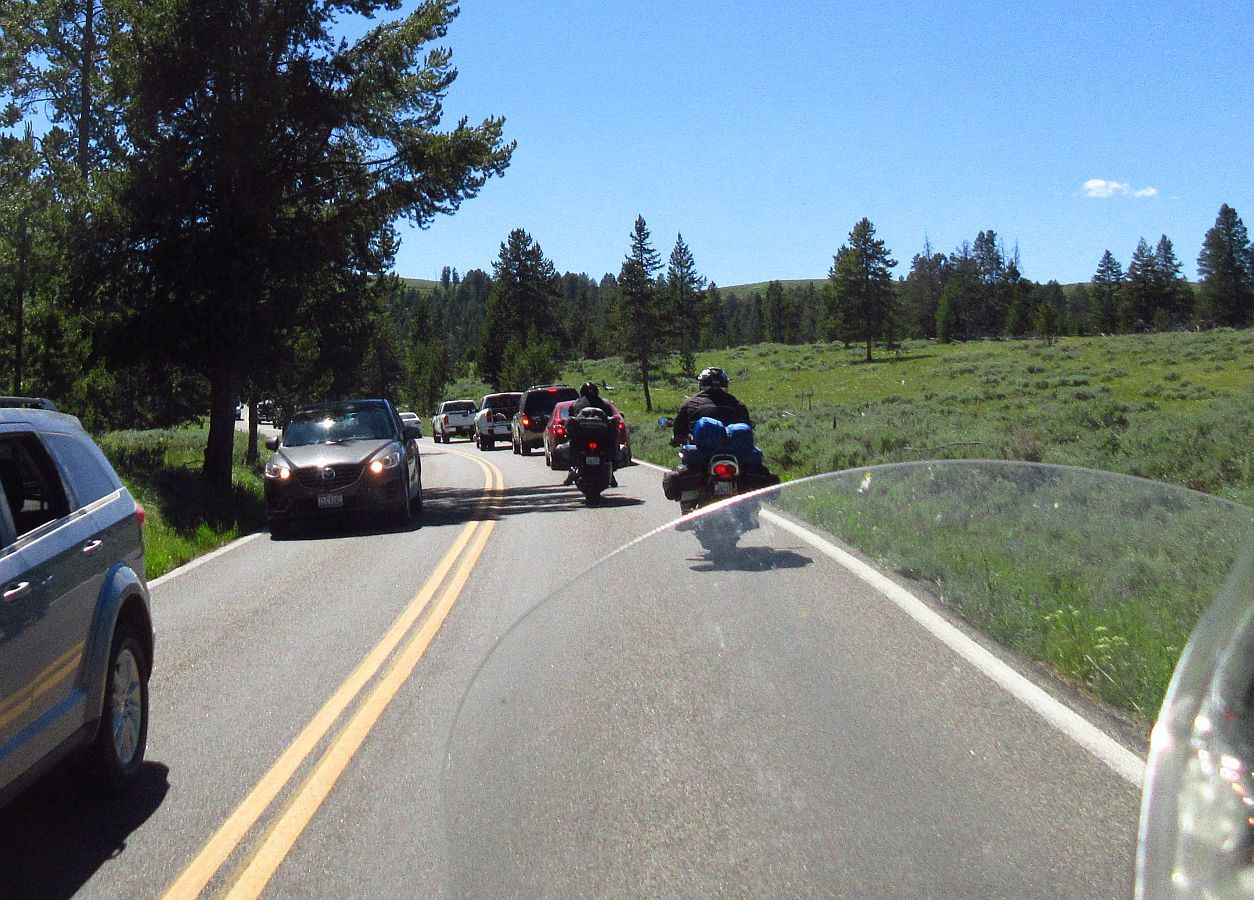 ...looking at some bears. By the time we got there, they were quite a ways down the hill. You can see a couple of brown blurs in this pic...that's them.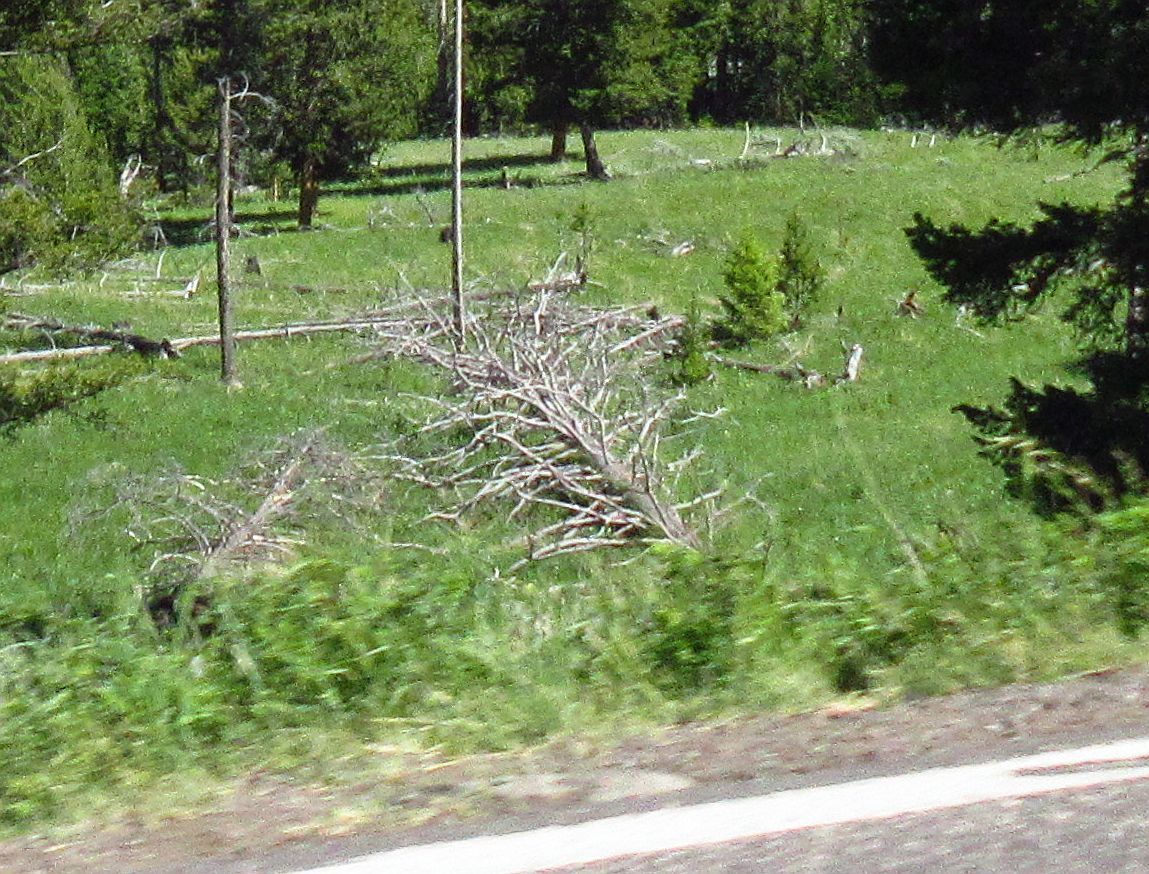 Back rolling, climbind toward the east entrance/exit of the park- fellow Triker coming the opposite direction.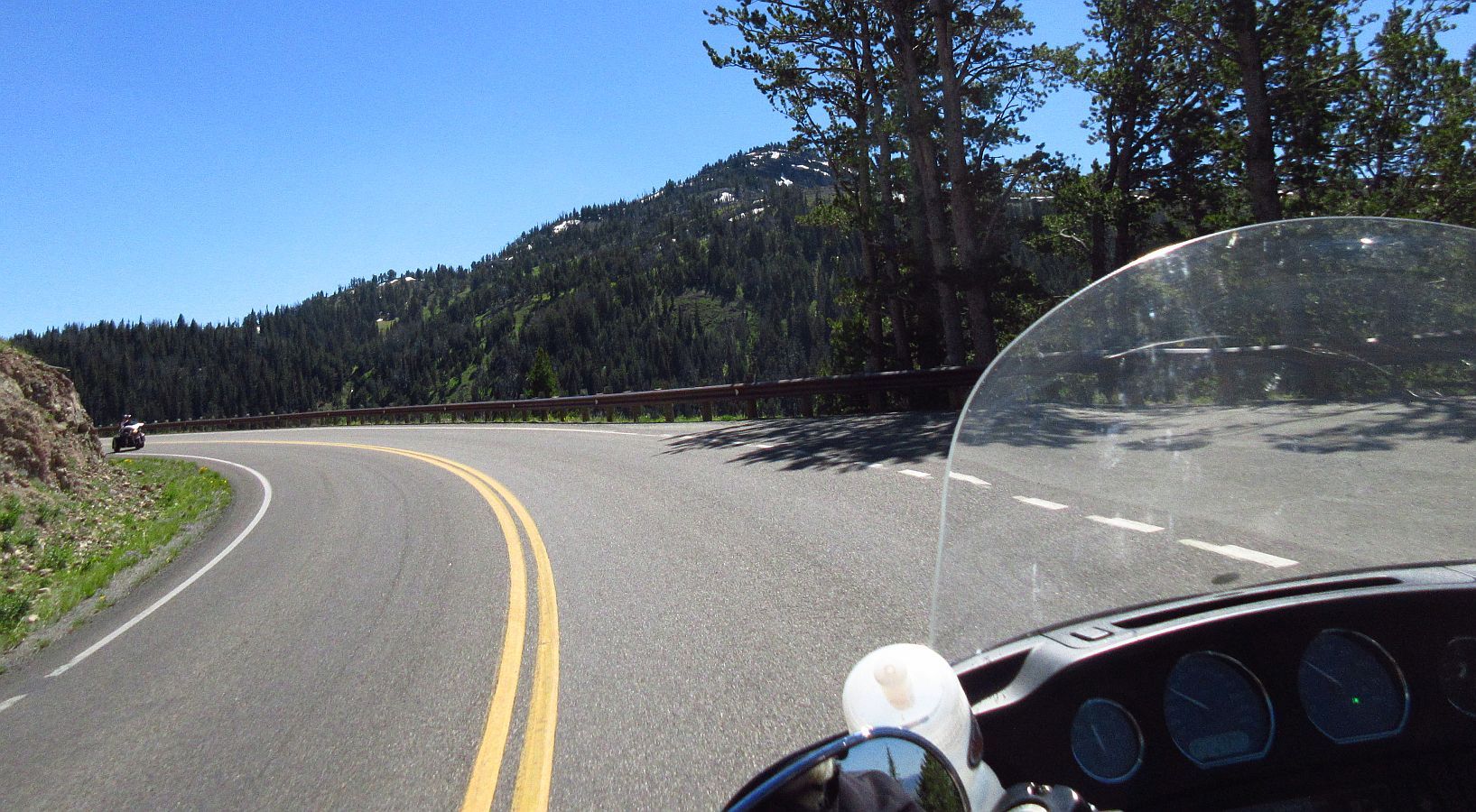 Mary in the mirror, we are still climbing and seeing some big variety in the scenery.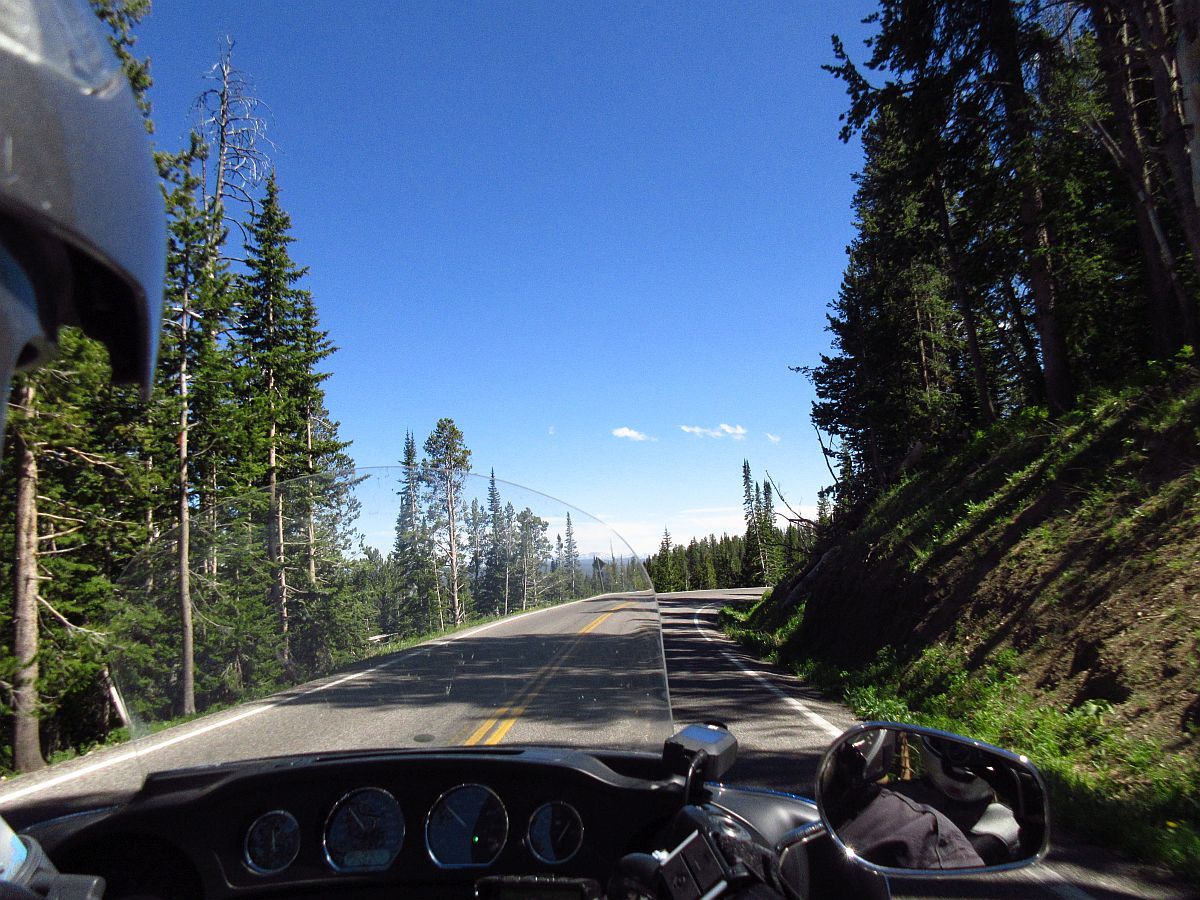 This bison was very close to the road, and Way bigger than the TG.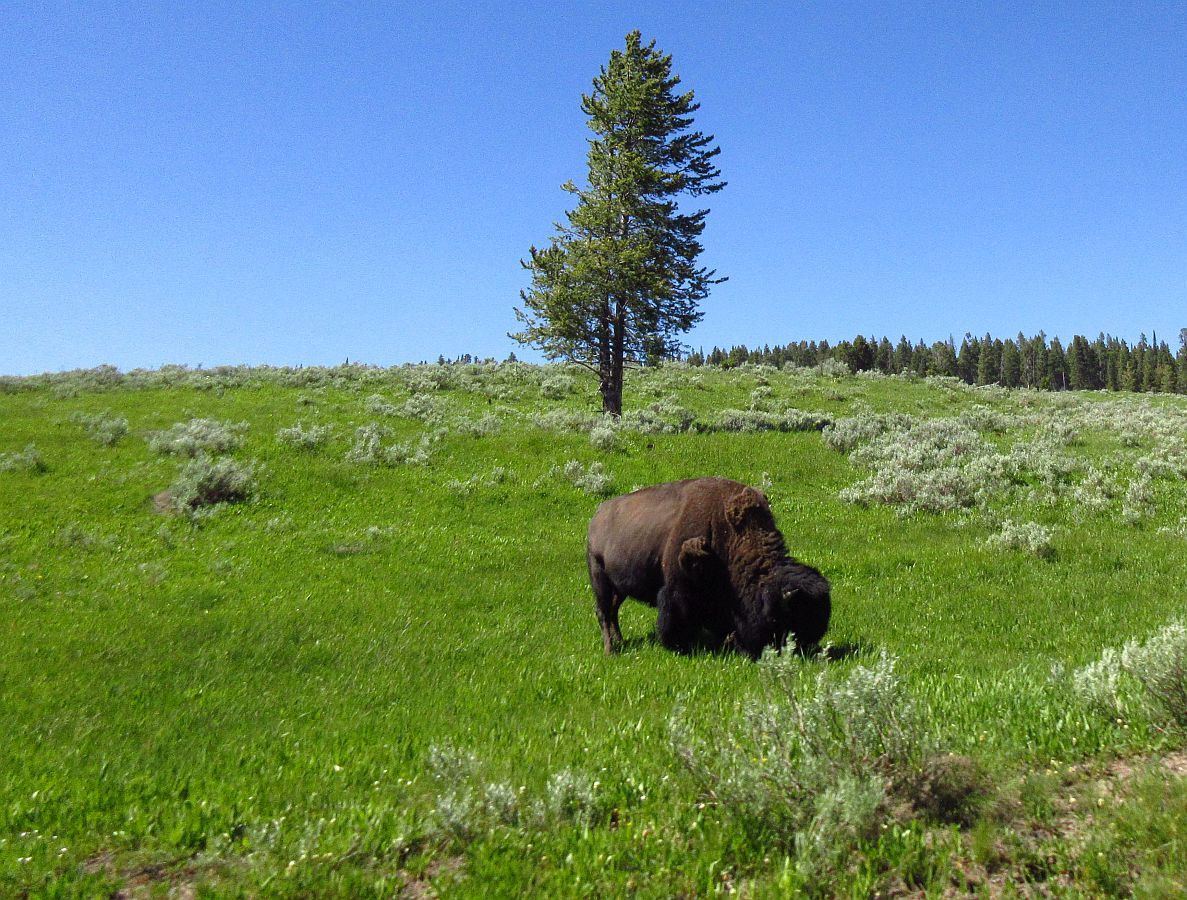 We visited the mud volcano. It was a bit disconcerting to see so much internal pressure of the earth just bubbling thru to the surface.
Click
HERE
to see a short video.
More pics of the mud volcano area and the ride to Cody coming soon.