Day 1- Headed out for Joplin, MO
We're headed out in the morning to Joplin, MO to meet up with xxxx??? fellow riders for The Hot Bike Tour, a Rolling Rally.
The Tour starts in Joplin, MO and ending up in Wisconsin Dells, WI.
Even though I'm not riding the Sporty this year (no seat for the wife), I've heard there will be more than a few Sportys along for all or part of the ride.
At the end of the ride Mary and I are going to head over to Fuel Moto for a look around and then we'll be headed back to Mississippi.
Depending on which routes we take, it will be somewhere between 2500-3000 miles round trip.
I went last year and it was a blast. Should be even better this year.
We're 95% packed up...ready to roll.
Here's a pic from tonite.
Friday morning, ready to roll out of Mississippi to Joplin, MO, the starting city of the Hot Bike Tour.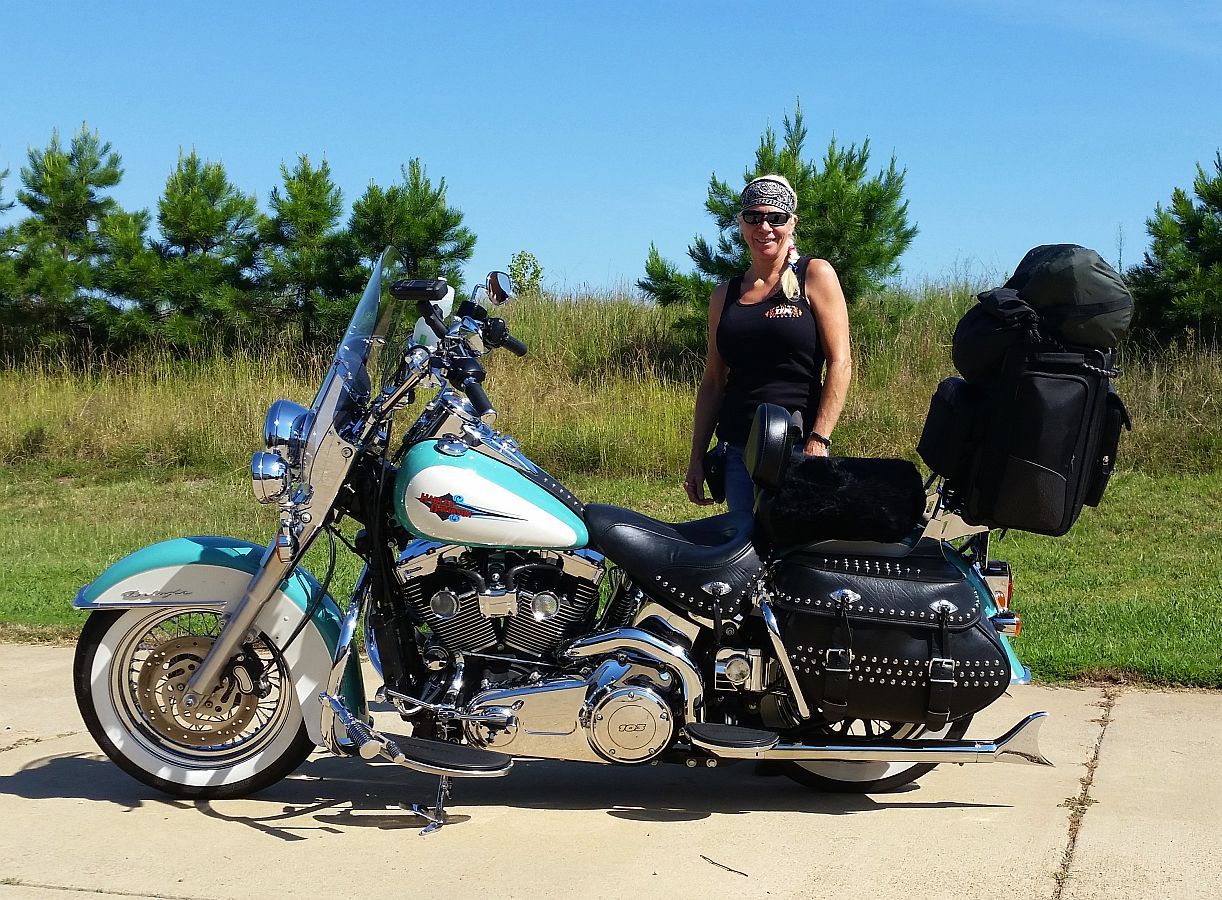 Cutting the corner of Tennessee for 40 miles or so to get to Arkansas.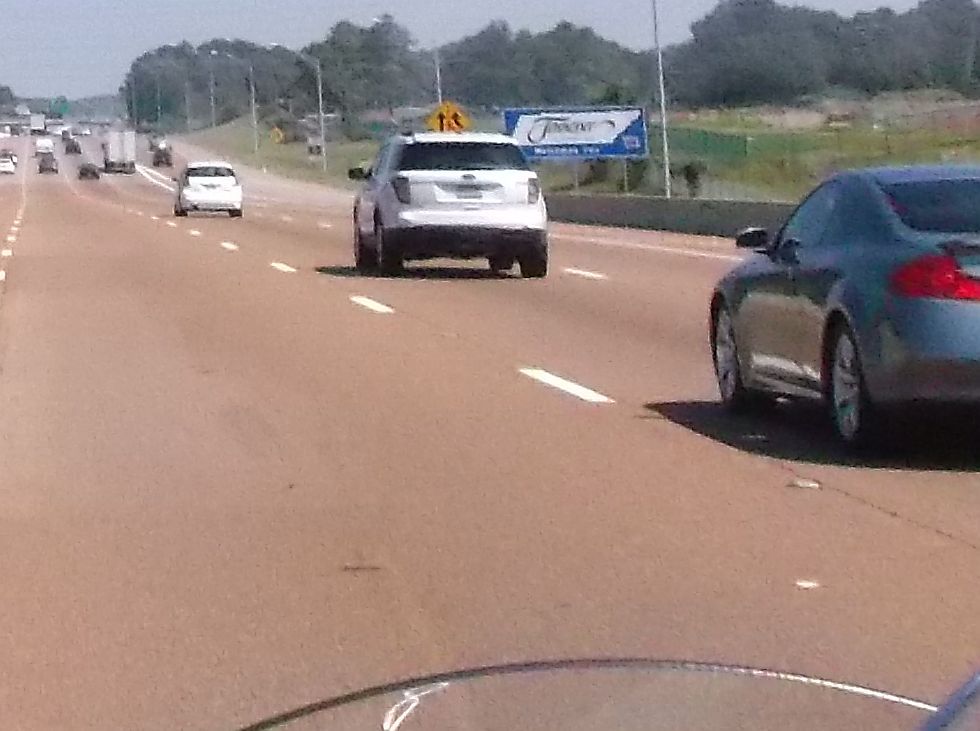 Crossing the Mississippi River into Arkansas.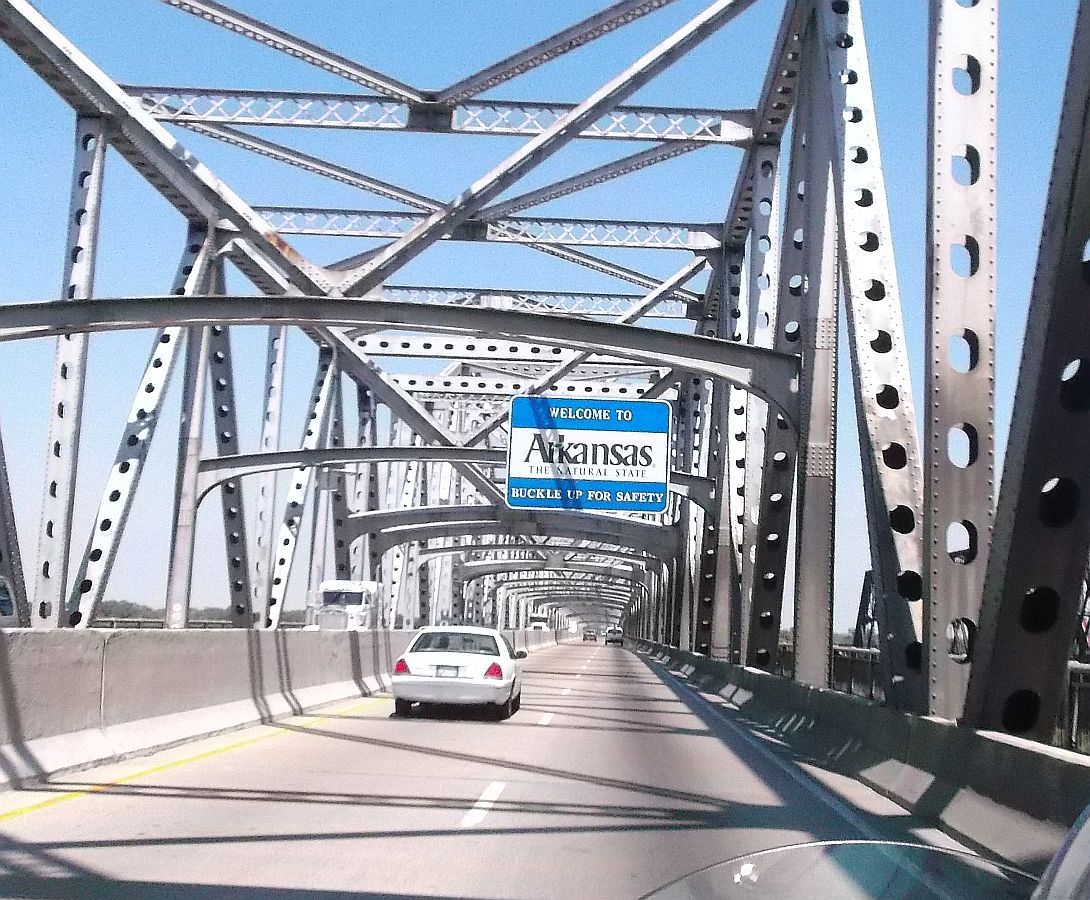 We had some fun in the winding foothills in Arkansas. Perfect riding weather in the mid 80's.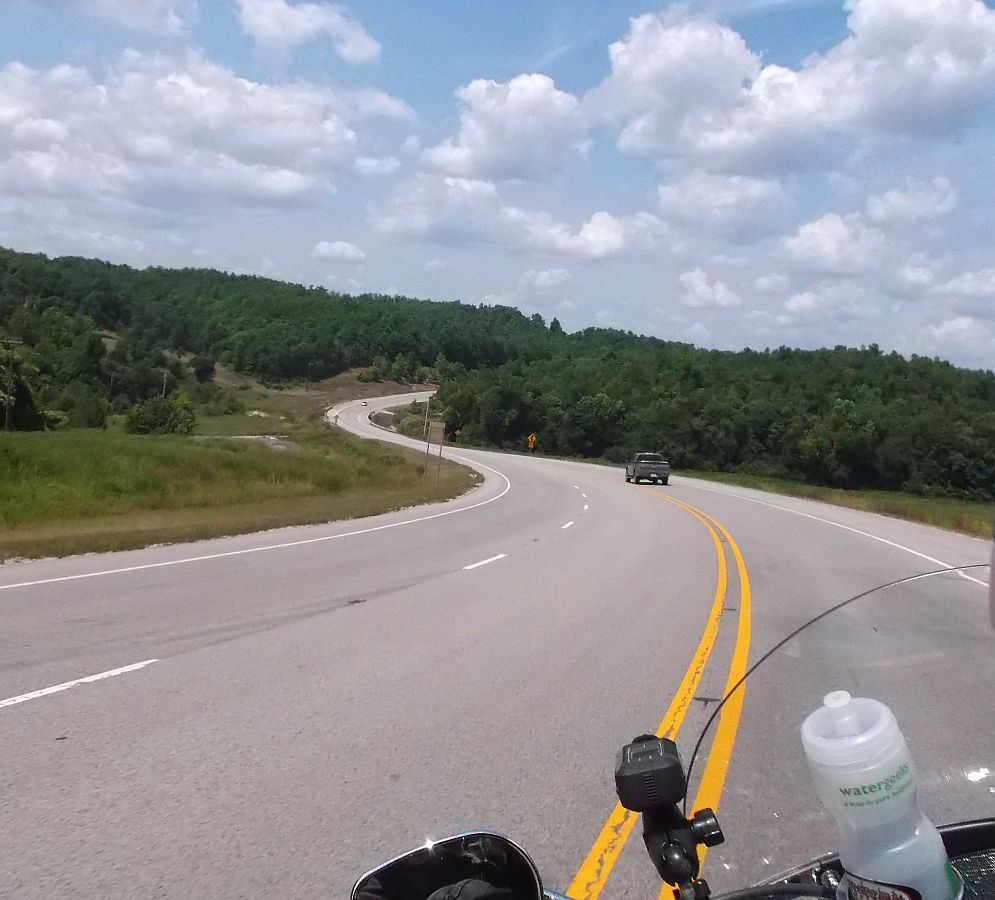 The bike is running perfectly. Great sound, pulling strong, running cool, good mpg. Very happy with it!
Entering Missouri.
Covered around 200 miles in Missouri...mostly highway miles.
I have a lot of foot positions between the floorboards, heel rests and highway pegs.
Mary has her footboards, she'll put her feet up on my legs now and then. Recently she discovered that it's a nice change to put her feet up on the top of the bag guards.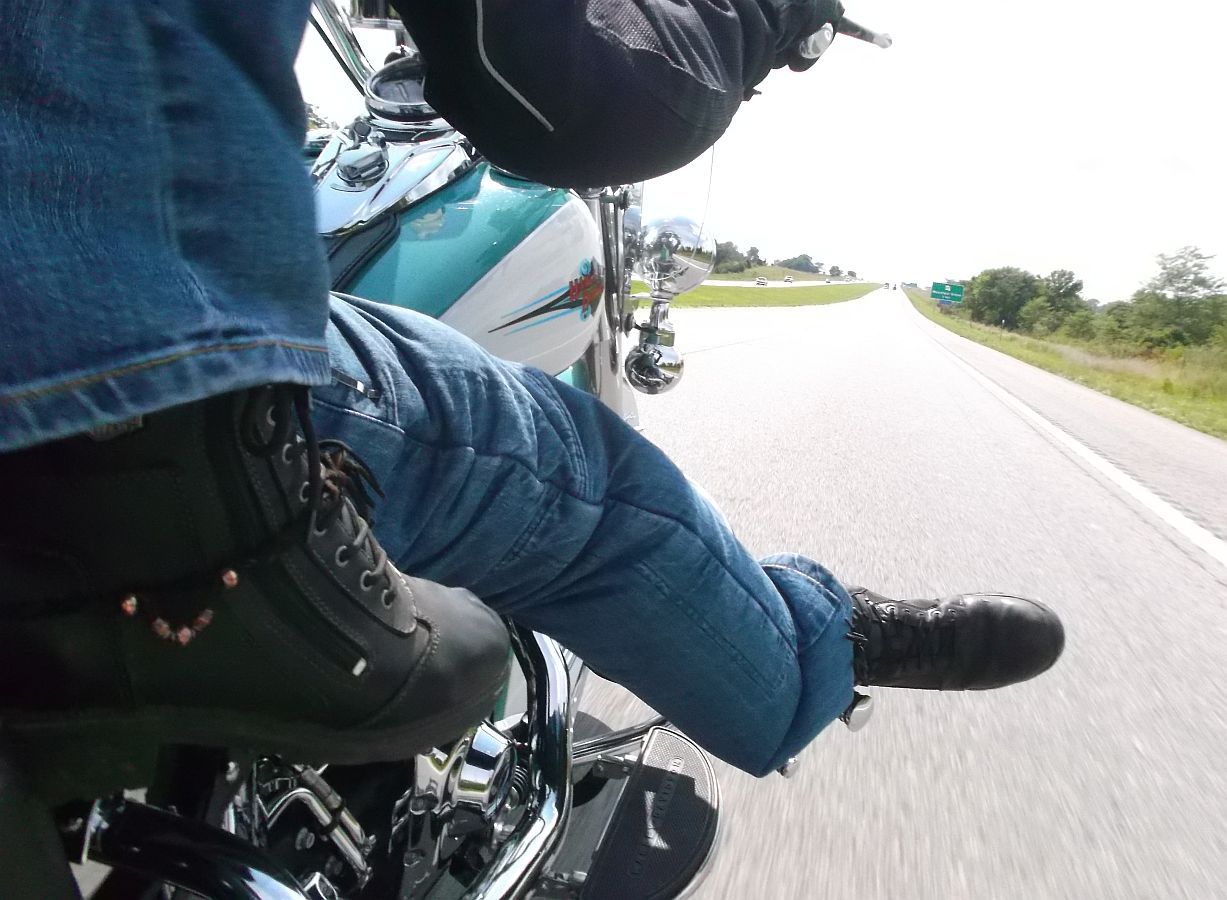 Getting close to Joplin. We covered a tad over 400 miles today, getting to the starting point.
Already a few bikes here...registration is tomorrow, so we'll see a lot more then. No Sportys yet, will probably see more than a few tomorrow.
Yes, that is John Zamora's blue low rider. If you looked at the ride report from last years Tour, you'll see it was gold then...he didn't like it so changed it up. I think the blue looks pretty good.
Had a good chat with Jeff of Bagger Mag and Hot Bike Mag, also Dave of Hot Bike mag. Met up with several folks who I rode with last year on the Sporty, and met some new folks too. Glad Mary is riding with me this year.
Gonna be fun!