Day 33 Continued
ay 33 continued.
Despite the heavy rain last night, and the weather forecast for today...it is beautiful weather (for now) as we travel across the Old Santa Fe Trail.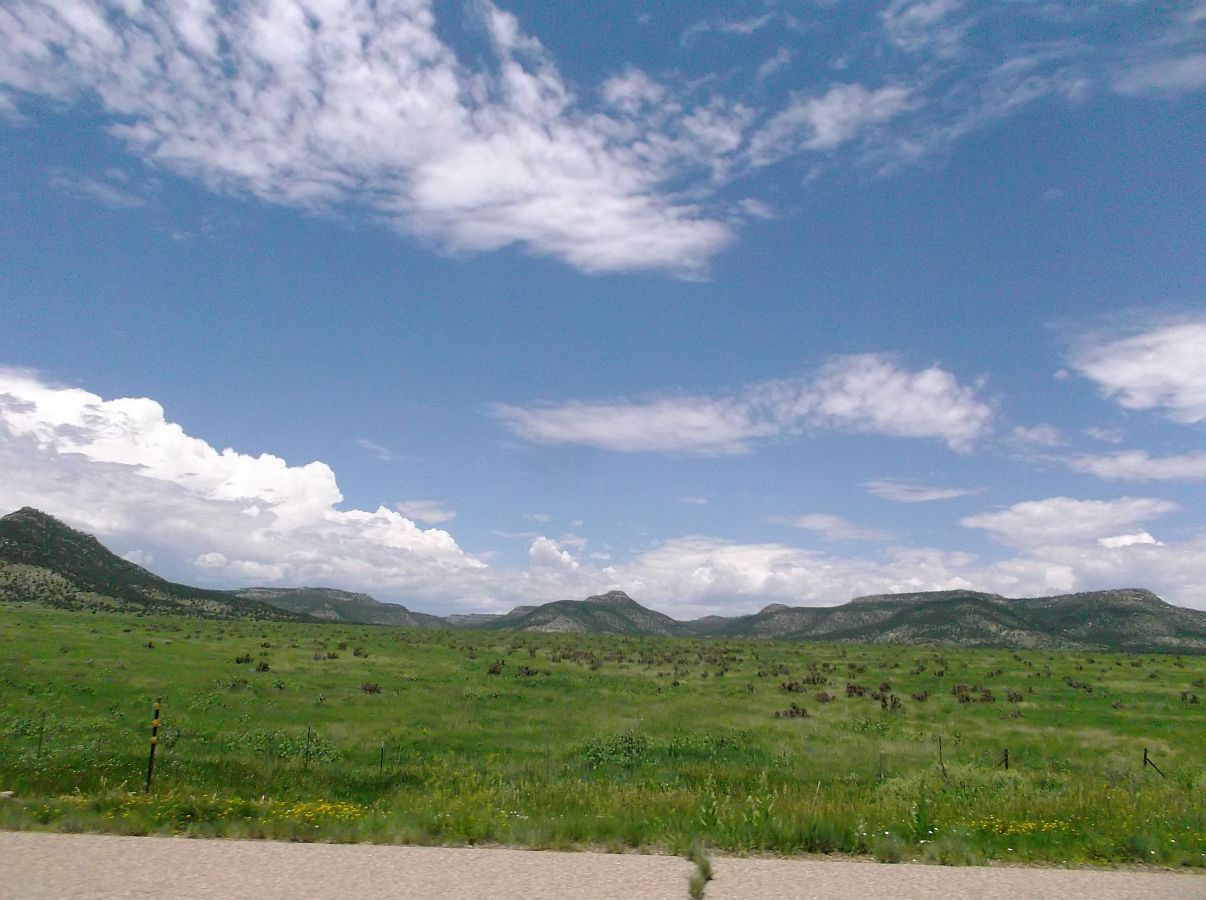 The Tri-Glide is running great! Got the cruise on 68 and we're getting 41.9 MPG on this tank so far.
We're pretty much out of the curvy mountain roads now....lots of relatively flat land between us and home.
Passed by the NRA Whittington Center. Should have stopped.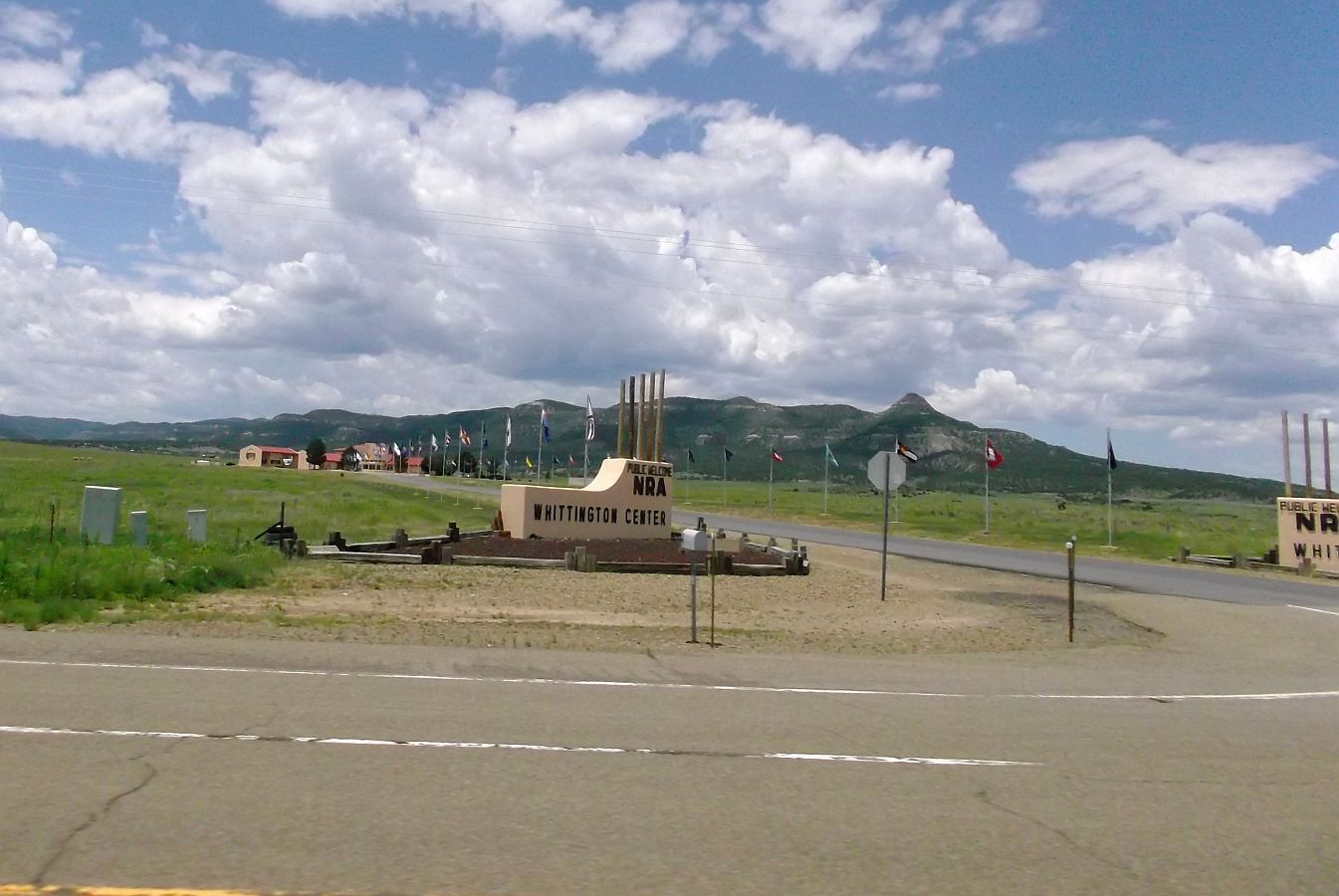 Leaving Raton, it looked like we were just going to get a few sprinkles...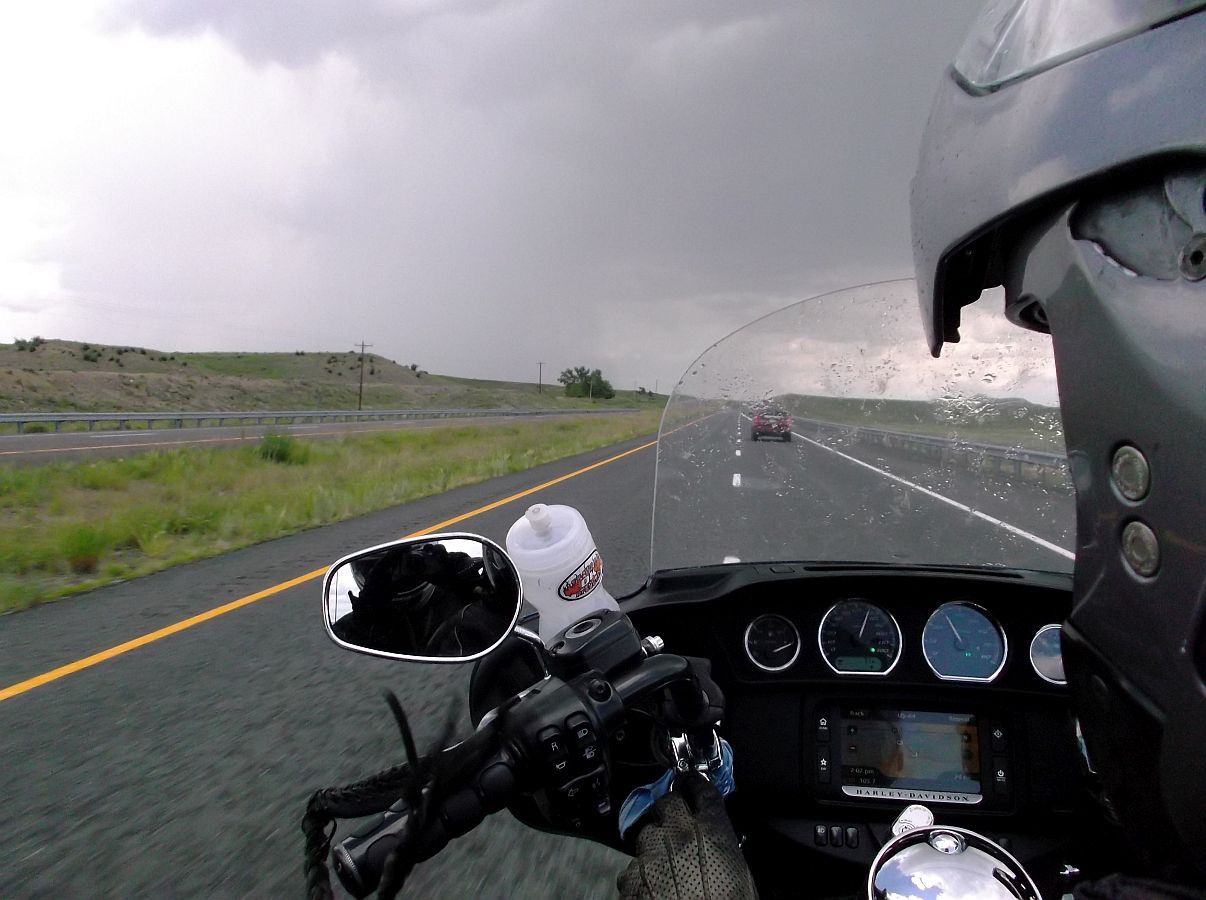 ...but a couple minutes after the above pic we got dumped on! Lots of rain AND hail. Camera was tucked away, and Mary was bunched up behind me. lol
It was a good chance to test the new front (rear) tire in deep water on the road for hydroplaning. It did much better than the stock tire.
We weren't in it long, maybe 10 minutes, but a few times we were slowed to 15-20 mph.
After we were clear of it, here's a look back. Does not look like much, but it was a whole different (colder) world in that little storm cell.
It wasn't long before we saw this!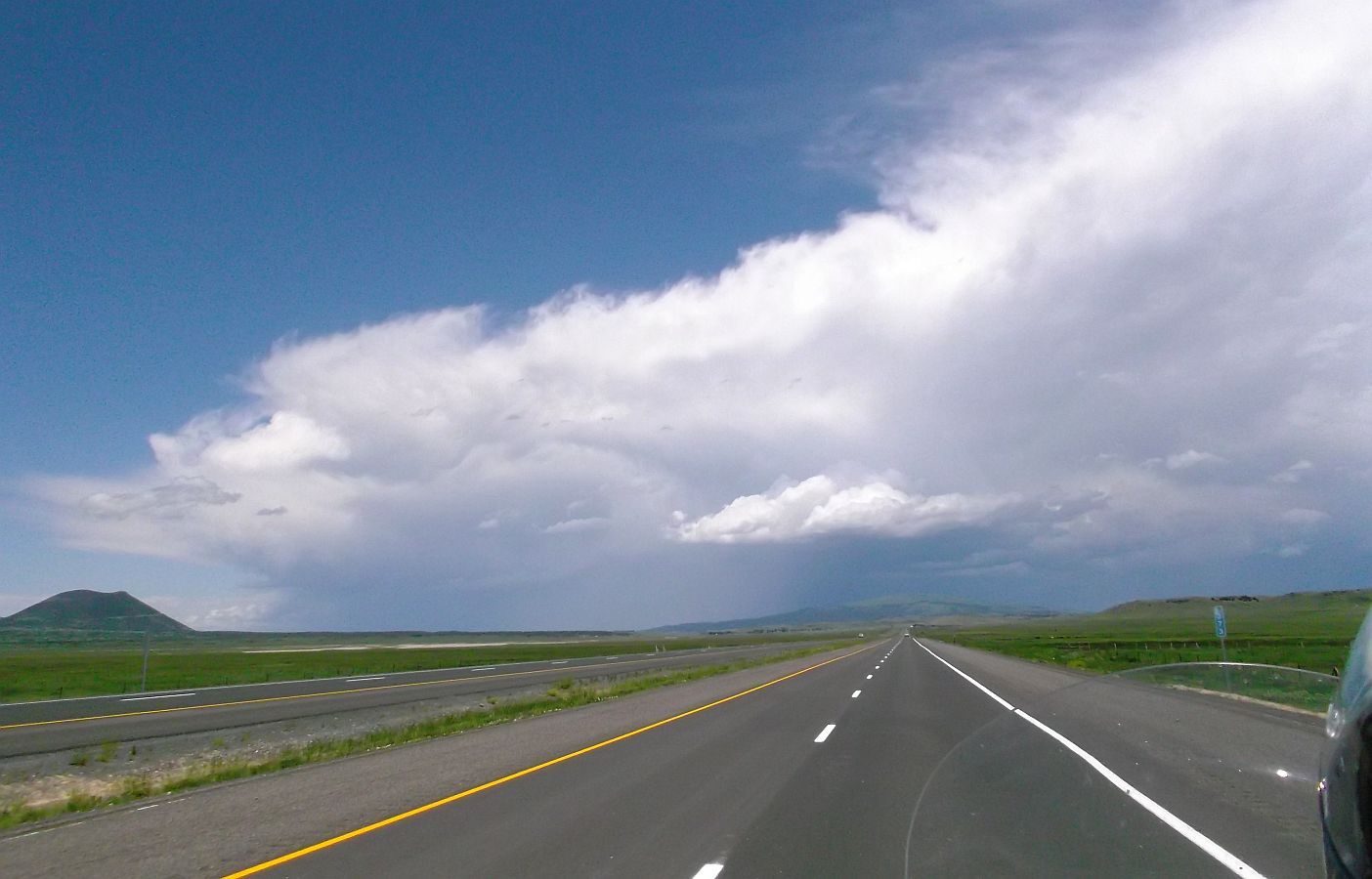 After what we just went thru a few miles ago...this time we stopped and got the rain suits on. Mary likes her new pink one.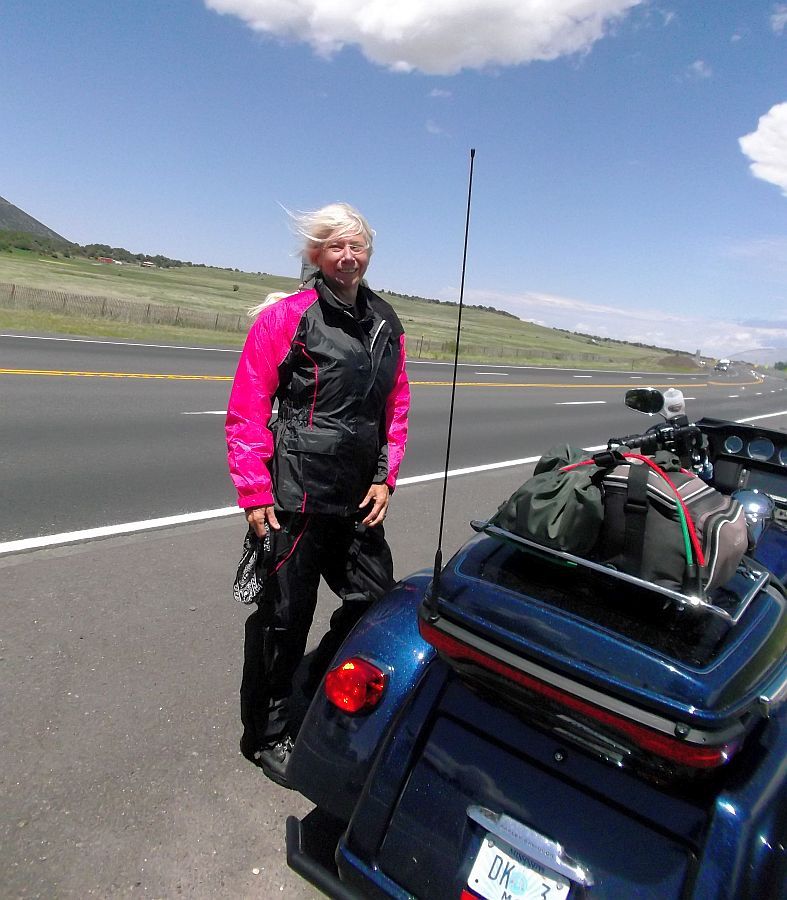 It is very windy/gusting, temps have dropped 15+ degrees in a few minutes time, and this is what we are looking at, straight ahead of us...
...camera got tucked away, and we rode thru some sporadically heavy rain, as this cell moved south of us.
When Mary pulled the camera back out, this is the view behind us.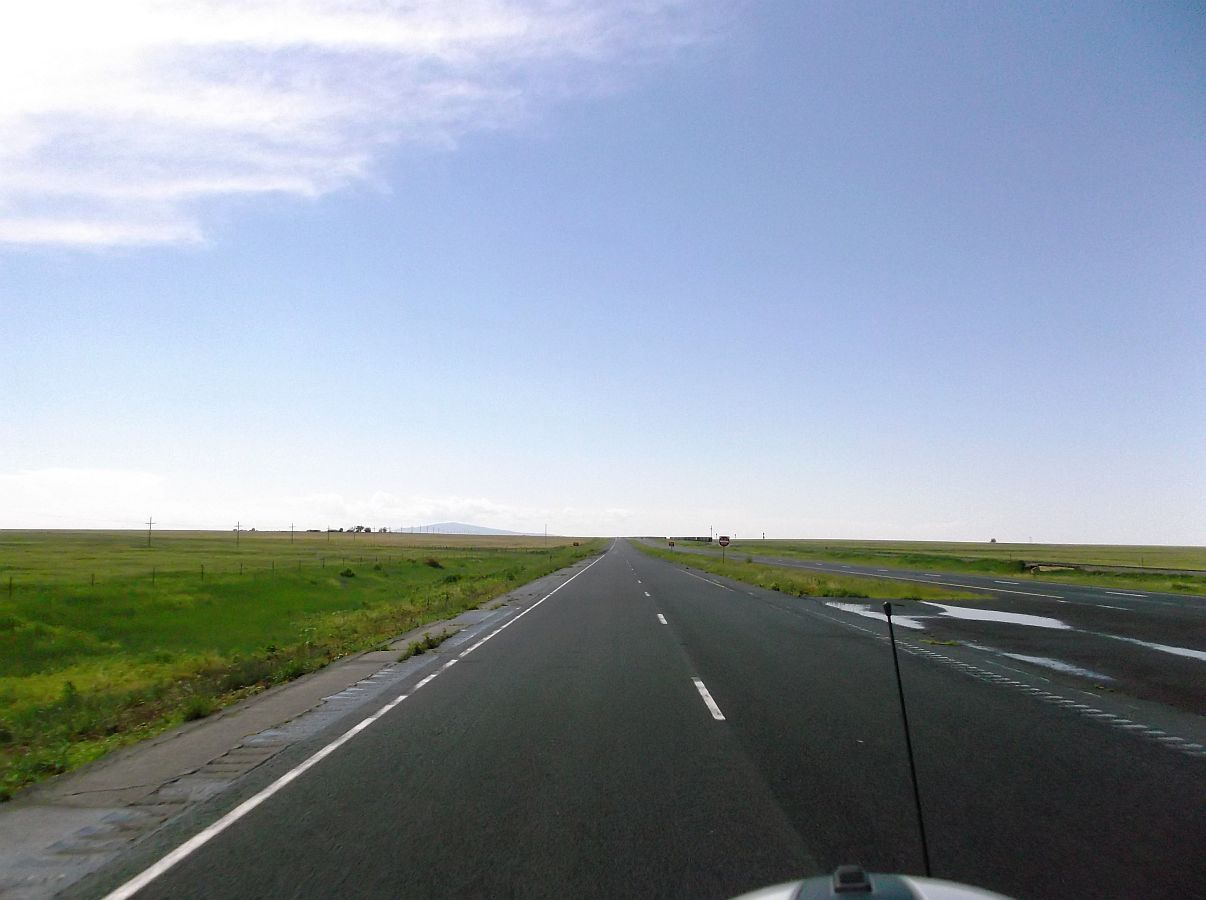 More in next post.