Day 3-
Day 3-
Finally getting back to our second day in the Ozarks.
What a blast we had riding with old friends and some new ones.
The Ozarks are a Riders Paradise...if you like sweepers and twistys!
Getting ready to roll out-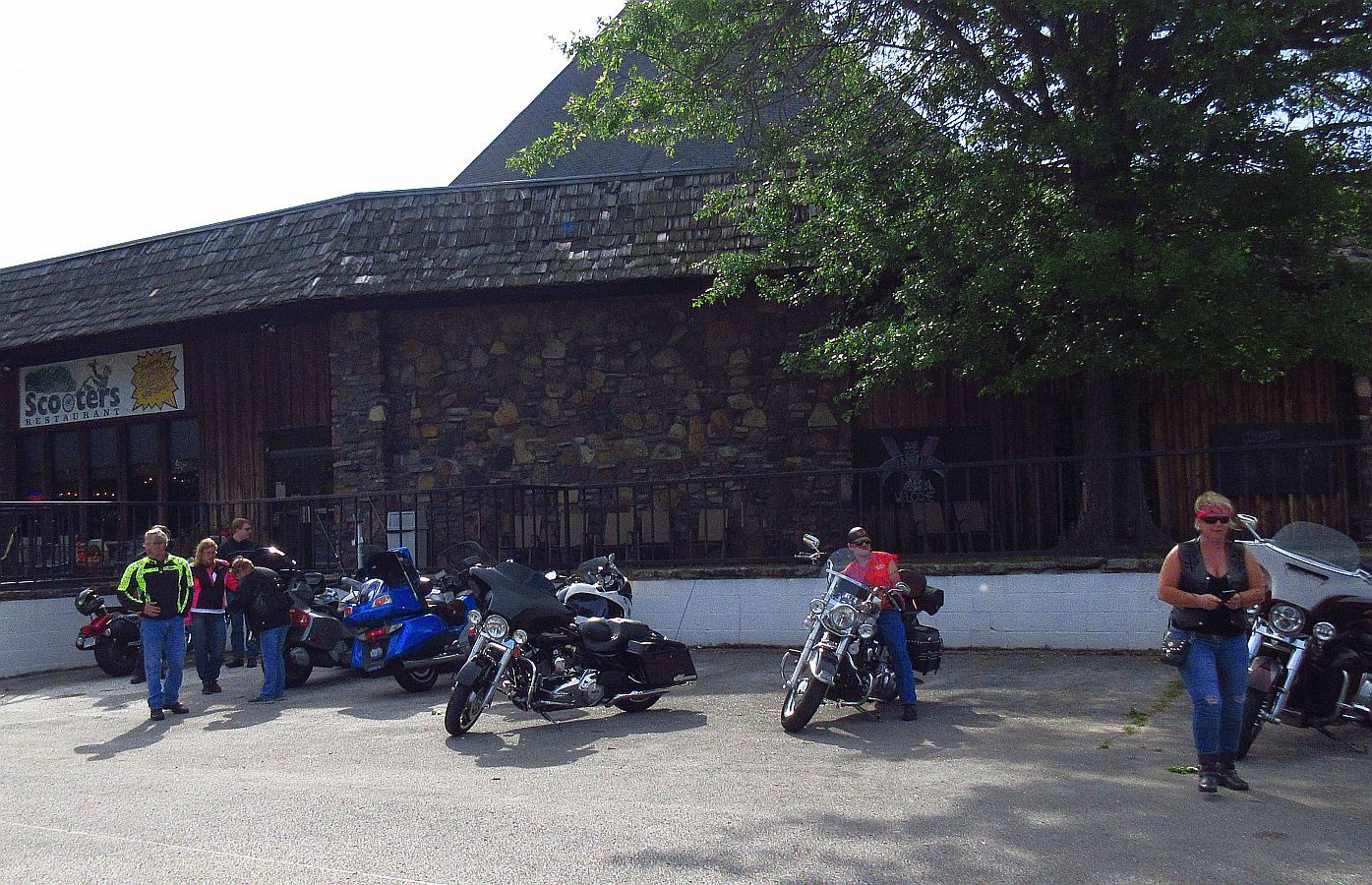 On our way. This is the first time we've stayed at The Hub, very cool place-
What a way to start the day, curve after curve...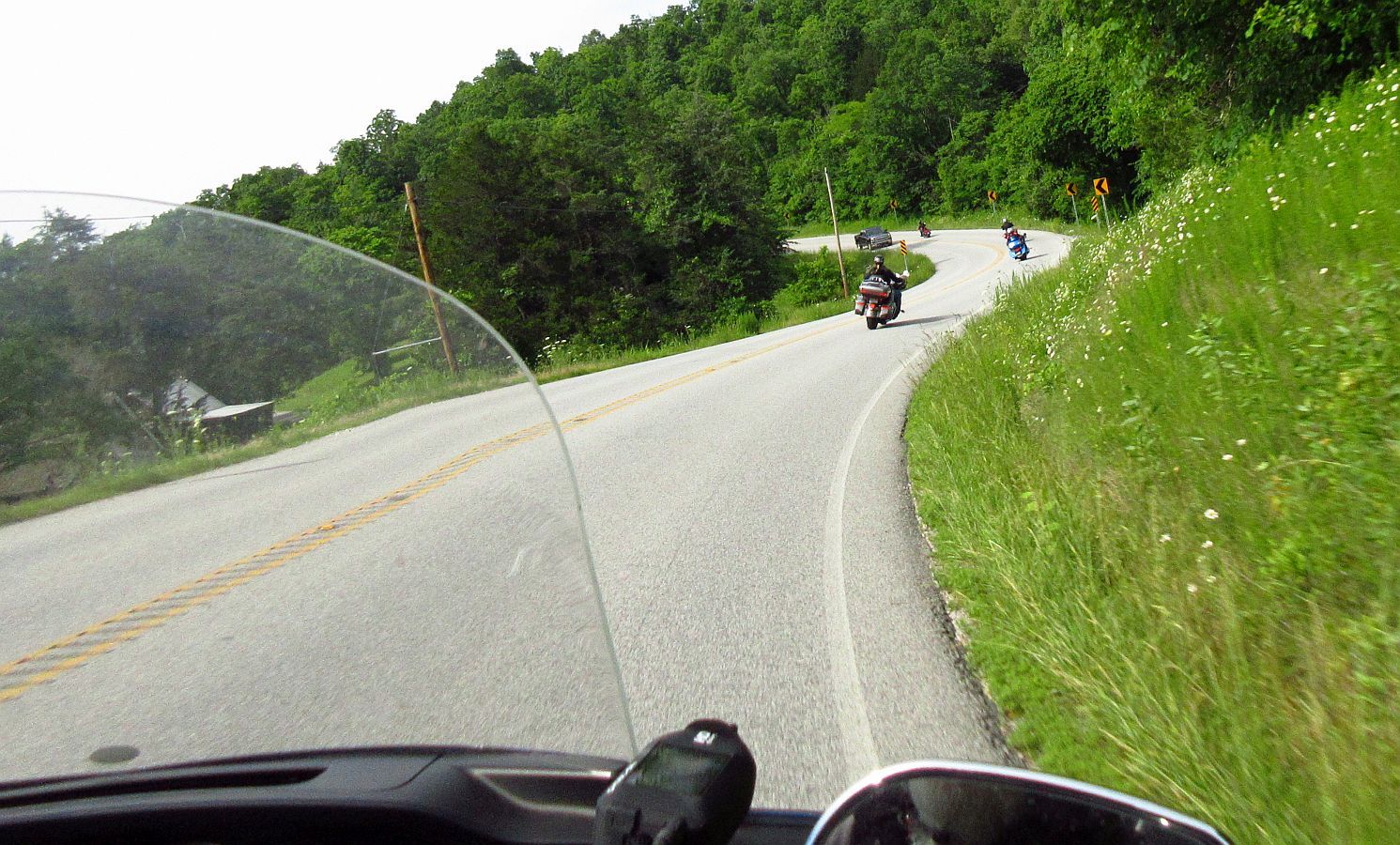 ...there was one other trike, a Can-Am, then a mixture of HD's and Metrics, with a couple of BMW's thrown in.
Thank you for the heads-up.
All the riding today was great, but when you see this kind of sign, you know that there is something extra special in store!
I think we say 3 Slingshots today. They certainly are getting more popular.
Endless curves!
Somebody, I'm not sure who (John?), thought we should take a break from riding and see one of the scenic tourist attractions. It was supposed to be a .6 mile walk...
lol, it might have been .6 miles as the bird flies...but we were walking downhill all the way there, and uphill ALL the Way Back!
BUT it was an amazing place! Glory Hole Falls. Water from a stream flows thru a hole in the top of a cavern, and then continues on down stream.
Take a look And listen to it by Clicking HERE.
More in next post.